Warrington and District Youth Orchestra is seeking a new Conductor for its Chamber Orchestra
Warrington and District Youth Orchestra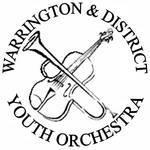 Closing Date: 29 February 2012   Conductor    Posted:
Employer: Warrington and District Youth Orchestra
Location: Warrington
Region: Cheshire
Appointment of Conductor
Warrington and District Youth Orchestra (WYO), a registered charity (No 516331),  is seeking a new Conductor for its Chamber Orchestra.
Based in Warrington, Cheshire, under the direction of Phil Robinson (the Musical Director and conductor of the symphony orchestra) WYO comprises three orchestras and a beginners' string group totalling around 120 + players aged between 8 and 18. The Symphony Orchestra (c.31 members) is designed for experienced players (typically grades 5-8+), while the Chamber and Junior Orchestras (c. 40 members each) caters for younger, less experienced musicians (typically grades 3-5 and 1-3). All orchestras rehearse on Saturday mornings during school terms (usually a total of 33 weeks across the year), perform three concerts each year, typically in December, April and July, and run regular residential courses at Bala in Wales in the autumn.  In addition there is a strong relationship with Hilden Musikschule in Germany and regular exchange visits from the Musikschule and to Germany (the next visit from them being October 2012).
Under the leadership of the Musical Director, supported by the Conductors of the other two orchestras and a number of specialist music tutors, WYO aims to perform the widest possible repertoire of classical music in local concert halls.
The successful candidate will already have some experience as an orchestral conductor; an ability to inspire and motivate young players and to make rehearsals a rewarding and enjoyable experience; an extensive knowledge of a wide range of classical music repertoire; an ability to command respect and to achieve high musical standards; a keen interest in teaching, and working with, young musicians; and a willingness to roll up their sleeves and contribute what is required to ensure the continued success of the orchestra.
Interested candidates should visit our website (http://www.warringtonyouthorchestra.org.uk/) where further information about WYO and full details of the application process can be found. If you wish to discuss any aspect of the role or the appointment process, please contact the Vice Chairman, Michael Walton (info@warringtonyouthorchestra.org.uk  ).
The deadline for applications is 29 February 2012. Short listed candidates will be invited to interviews as soon as possible, followed by an audition with the Orchestras during rehearsals. We expect this appointment to commence by Easter 2012.
---
About this entry
You're currently reading "Warrington and District Youth Orchestra is seeking a new Conductor for its Chamber Orchestra," an entry on All the conducting masterclasses
Published:

January 6, 2012 / 12:33 pm
Category:
Tags: