GSTAAD CONDUCTING ACADEMY 2017
AT A GLANCE
Gstaad offers rising conductors an opportunity unparalleled in the whole of Europe of working with a professional orchestra – the Gstaad Festival Orchestra – and giving concerts under the supervision of experienced conductors. With the Gstaad Festival Orchestra, the Menuhin Festival and its Gstaad Academy are on course to become the leading summer academy for young conductors in Europe.
1st August until 18th August 2017
Jaap van Zweden, Principal Conductor GFO & Artistic Director of Gstaad Conducting Academy (7/14-18 August)
Johannes Schlaefli, Head of Teaching (1-18 August)
Long Yu, Guest professor (8-12 August)
Gstaad Festival Orchestra (Orchestra in Residence), Vlad Stǎnculeasa (concert master)
Pieces by Mozart, Saint-Saëns, Mendelssohn, Lalo, Strauss, Mahler…
The closing date for applications is 31 January 2017.
GSTAAD FESTIVAL ORCHESTRA
Gstaad Festival Orchestra, church of Saanen (photo: Matthias Willi)
JAAP VAN ZWEDEN – FROM 2017 PRINCIPAL CONDUCTOR GFO & ARTISTIC DIRECTOR GSTAAD CONDUCTING ACADEMY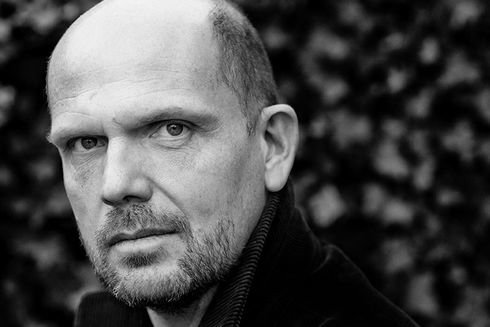 1st photo: Bert Hulselmans, 2nd photo: Hans van der Woerd
The Dutch conductor Jaap van Zweden, who has been announced as new music director of the New York Philharmonic effective 2018, will be heading the Gstaad Conducting Academy and the Gstaad Festival Orchestra in Gstaad as of 2017.
By engaging the star conductor Jaap van Zweden, Gstaad Menuhin Festival raises its latest projects – Gstaad Conducting Academy, which is unique in Europe – to another level.  Since the unmatched top education project for junior conductors was launched in 2014 with conductor Neeme Järvi, it has taken place three times.
WINNER OF THE NEEME JÄRVI PRIZE 2016
«Neeme Järvi Prize»: Joseph Sebastian. (Photo: Anne-Laure Lechat)
«NEEME JÄRVI PRIZE» 2016
After Neeme Järvi Prize being first awarded to three highly worthy laureates in 2015, this year another junior conductor who ranks among the biggest talents of his generation and has been working with the Basel Symphony Orchestra, Basel Chamber Orchestra and Musikkollegium Winterthur will be honoured with it. All of the 13 carefully selected conductors who have been working in Gstaad and Les Diablerets since July 25 under the unique conductions the Conducting Academy provides (which this summer took place for the third time being headed by Neeme Järvi) were able to prove their quality within the scope of several public concerts while they were heading the Gstaad Festival Orchestra. Gstaad Conducting Academy culminated in a big symphonic night on August 17 at the Gstaad marquee, when the jury made its decision.
The awardee of the 2016 Neeme Järvi Prize is Joseph Bastian.
---
About this entry
You're currently reading "GSTAAD CONDUCTING ACADEMY 2017," an entry on All the conducting masterclasses
Published:

January 25, 2017 / 9:13 am
Category:
Tags: